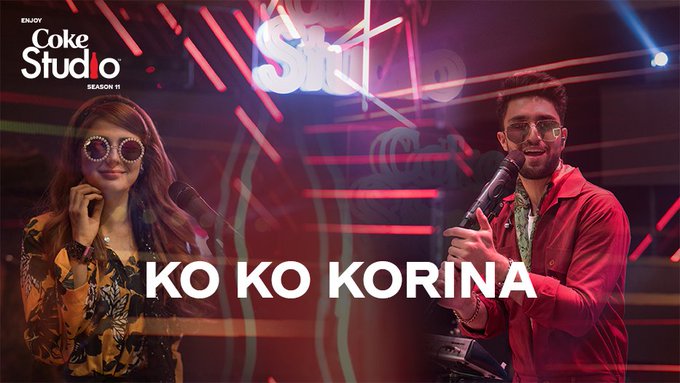 ISLAMABAD: A remake of the classic Ko Ko Korina by Ahad Raza Mir and Momina Mustehsan even disappointed Minister for Human Rights Shireen Mazari.  
Coke Studio Season 11 aired on recently. It introduced new songs, new remakes and gathered appreciation and critics.Cover of 60's famous pop-song, Ko Ko Korina in which TV actor Ahad Raza Mir made his singing debut along well-known singer Momina.
Soon after it was released, it received tonnes of criticism, trolling and hatred. It was trending and viral on social media.  Despite the mark of highly influential celebrities it gather massive hatred. It is said that the song was a complete flop.
Minister of human rights too did not really like it and expressed this in a recent tweet.
Shireen Mazari couldn't hold here criticism and spurted out displeasure on the remake."Horrendous! Destroyed a great classic – why oh why did Coke Studio allow such a massacre of this classic song?"
Ko Ko Korina, was riled first pop song of  Pakistan. It was originally sung by pop-singer Ahmed Rushdi, is cherished till date by millions across the country.